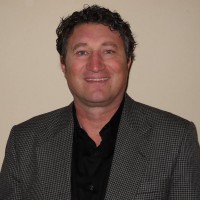 Mayville Mayor Rob Boelk will not be seeking reelection when his current term expires.
"It's been enjoyable, but over the last six or seven months I've contemplated this with my family, and I think it's time to step down," Boelk said in an interview with The Great 98.
"There's a lot of things in Mayville that I've done that I'm proud of but I believe in term limits and it's time to step aside and let someone else have an opportunity to become mayor and see what they have to offer for our great community," Boelk said.
Boelk also serves on the Dodge County Board of Supervisors as the District 14 Supervisor. He says he will continue serving in this role going forward.
"I'll run for reelection in April for the County Board seat," Boelk said. "I think there's a lot of things that need to be cleaned up there and there's a lot of challenges at the county board level but I think I have a lot more to offer at the county level as far as my leadership and my knowledge…"
You can listen to Mayor Boelk's announcement as part of an exclusive interview with Alex Crowe and The Great 98 below: