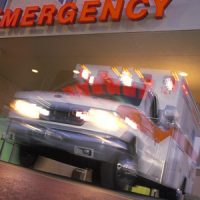 An officer with the Portage Police Department has received two surgeries is as many weeks after being bitten while trying to bring someone into custody.
The department's chief, Keith Klafke, posted online last Friday, March 26, 2021, saying that the officer was preparing to undergo a second surgery.
Chief Klafke said that a week prior, two officers were attacked while trying to bring a suspect into custody. Both officers were bitten, according to Chief Klafke.
One of the officers was able to return to work right away. The other officer received an infection and had to undergo surgery.
About a week later, that same officer was forced to undergo another surgery .
Chief Klafke posted online on Monday, March 29th, 2021, saying that the second surgery was successful and that the unnamed officer was recovering at home.