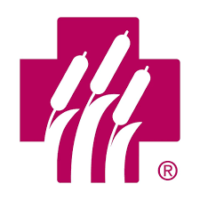 Members of the medical staff at Marshfield Medical Center Beaver Dam have come together to sign a public letter asking for members of the public to wear masks and follow CDC guidelines to help slow the spread of COVID-19.
Part of the letter reads, "Following the guidance of public health agencies by wearing a face covering, practicing social distancing, washing your hands, avoiding high-risk situations and staying home while sick, can all make a significant difference. Masking in particular has been proven to be a key element in source control as it reduces the spray of respiratory droplets from entering the air or on to other people."
The letter also cites data from the New York Times showing that Dodge County was 12th in the nation for new COVID-19 cases per 100,000 people over the past two weeks.
They also write that hospital staff members are beginning to become sick themselves at an alarming rate.
"In the first seven months, only 2% of hospital staff were out due to illness, quarantine or a close contact with COVID-19 — In the last 10 days, that number is up to 12%."
"Now is not the time for us to become complacent as the numbers show we are far from being clear of danger. Nobody wants to make the difficult decisions that affect schools and businesses, but we could be at the precipice of such actions if we are not able to turn things around — and quickly."
Medical staff members write that following CDC guidelines are the only way to help slow the spread.
"We have the power to turn this around, but we need everyone to take the current state of the pandemic seriously. We are all in this together, and together we can protect ourselves, our families and our neighbors."
You can read the entire letter by clicking here: https://bdch.com/news/medical-staff-releases-statement-on-covid-19