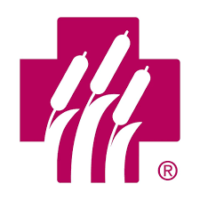 A dairy, meat and produce distribution event is being held at the Dodge County Fairgrounds on Monday, October 19, 2020.
The event is a collaboration between Marshfield Medical Center Beaver Dam, Feeding America Eastern Wisconsin, the United States Department of Agriculture and Second Harvest Foodbank of Southern Wisconsin.
Surplus produce, meat and dairy products are being given to residents who are in need.
The program is open to everyone from noon – 2:00 p.m. Drivers are asked to use the Fabisch Road entrance and follow the posted signs while in line.
Each vehicle will receive one box which will contain chicken, meatballs, yogurt, cheese, milk, potatoes, carrots, apples, cabbage and squash.
Residents who lack transportation to the Fairgrounds are asked to contact Beaver Dam Public Transit on the morning of Monday, October 19 to schedule the delivery of a food box to their residence.
That phone number is 920-885-4800.