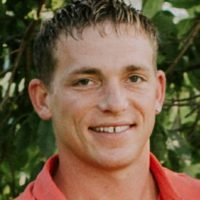 The Columbia County Sheriff's Office is asking for help from the public in solving the murder of a father one year after his death.
35-year-old Keith Wolf was shot and killed inside of his home in the town of Leeds on September 27, 2019.
The sheriff's office says Wolf was with his wife and daughter when they heard a noise in the basement and he went to investigate. Soon after walking down the basement steps, he was shot.
In a post on Facebook, the Columbia County Sheriff's Office now says that new investigative leads have been developed thanks to forensic evidence taken from the scene of the crime.
The group of investigators in the case has grown to include forensic scientists and criminal analysts as well as state and federal agencies.
A dedicated tipline has been set up for anyone who may have information in the case.
Those people are asked to contact Detective Sergeant Tim Schultz at 608-742-4166 Ext. 3324 or email Timothy.Schultz@co.columbia.wi.us.
Callers who wish to remain anonymous can call Columbia County Crime Stoppers at 1-800-293-TIPS (8477), or by email a tip by visiting p3tips.com/1175.