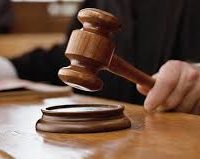 A Watertown woman has been sentenced to prison for supplying the drugs that killed at 16-year-old boy.
52-year-old Debra Patroelj was sentenced on Wednesday in Dodge County Court to six years of initial confinement plus an additional 14 years on extended supervision.
The 16-year-old victim was found dead inside of a residence in Watertown in January of 2016. An investigations revealed that the teen had traded marijuana to Patroelj in exchange for six methadone pills.
The teen took all six pills at once and was found dead later that night.
At sentencing, Dodge County Assistant District Attorney James Sempf said, "This is a case where a woman who had been dealing pills gave methadone to a 16-year-old adolescent and the drugs killed that adolescent. This case is not about treatment; it's about punishment. In addition, prison is necessary to protect the community rom the defendant's ways."