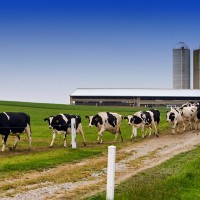 The Farm Support Program is open for a second round of applications from Wisconsin farmers who have been impacted by the COVID-19 pandemic.
The Wisconsin Department of Agriculture, Trade and Consumer Protection says that it still has more than $8 million available and is accepting applications through Monday, August 24, 2020.
Farmers who made between $10,000 and $5 million in 2019 and who also did not receive a payment in the first round of the program are able to apply.
Payments are expected to be issued in mid-September.
You can find a link to the application form by clicking here: https://tap.revenue.wi.gov/farm/_/
You can find a list of frequently asked questions by clicking here: https://www.revenue.wi.gov/Pages/TaxPro/2020/FarmSupportProgram.aspx#passive2