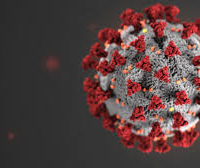 The Dodge County Public Health Department is partnering with the City of Watertown to put on a one-day COVID-19 drive-thru test clinic.
Any Wisconsin resident over the age of five will be able to receive a test at Watertown High School between 10:00 a.m. – 6 :00 p.m. on Saturday, July 11, 2020.
Residents do not need to be showing symptoms in order to receive a test.
Those who wish to be tested will need to provide accurate information such as name, address, phone number and date of birth.
Current photo ID is not required to receive a test.
Appointments are not necessary but are strongly encouraged.
To schedule an appointment, call 920-386-4304 or 920-262-8090.