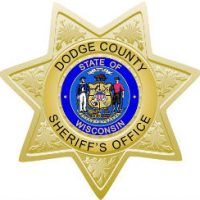 An 80-year-old Fond du Lac man was treated at a hospital and released after being accidentally shot while golfing on Monday, July 6, 2020.
The victim was golfing at The Golf Club at Camelot in Lomira, Wisconsin when he was shot at around 11:09 a.m. Monday.
The Dodge County Sheriff's Office says an investigation shows a 50-year-old man was attempting to shoot a woodchuck on his property when the bullet ricocheted off some trees and ended up hitting the golfer.
The 80-year-old victim was taken to a nearby hospital for treatment of non-life threatening injuries.
Dodge County Sheriff Dale Schmidt is now reminding residents about always knowing their targets and beyond when shooting firearms.
https://www.facebook.com/DodgeCountySheriff/posts/1445318318989848