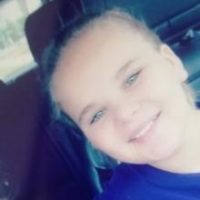 An Amber Alert is active in Wisconsin for a 10-year-old girl who police believe may be suicidal.
Kodie Dutcher is from Baraboo, Wisconsin. She was last seen around 4:00 p.m. on Monday, July 6, 2020 and is believed to be on foot.
Kodie is believed to have taken an unknown number of pills and emergency services have not been able to locate her.
You can see a picture of Kodie below.
Anyone with information is asked to contact the Baraboo Police Department at (608) 963 – 5622.
More information can be found here: https://amberalertwisconsin.org/amber/kodie-b-dutcher
If you or someone you know is struggling with suicidal thoughts, the number for the National Suicide Hotline is 1-800-273-8255.