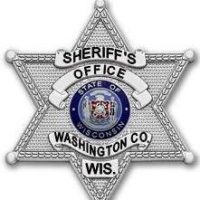 The Washington County Sheriff's Office is asking for hep from the public in solving a burglary.
It happened around 1:30 p.m. last Monday, June 15, 2020 near Hubertus Road and Plat Road in Richfield.
An elderly woman was approached by a man claiming to be a utility worker, according to the sheriff's office.
The man took the woman to a secluded part of her property while a second man burglarized her home.
The suspects were reportedly driving a white four-door pickup with no known markings on it.
Anyone who was in the area that day is asked to contact the Washington County Sheriff's Office.
Similar incidents have also reportedly happened across southeastern Wisconsin throughout the past year, so residents are asked to be aware and to report any suspicious behavior.