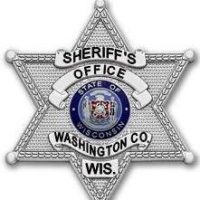 The Washington County Sheriff's Office says a reported child enticement attempt in the Village of Richfield earlier this month was fabricated.
The initial report, filed on May 8, 2020, said that a teenage girl was walking near Whispering Ridge Drive and Scenic Drive when a man tried to abduct her.
The girl said she screamed and ran to a nearby home while the man fled in a brown-colored van.
The sheriff's office says it identified several inconsistencies in the girl's story over the course of the investigation, and that she eventually admitted to fabricating the story.
She reportedly told deputies that she saw a man and thought she heard him say "come here," but he did not chase after her or try to abduct her.
The Washington County Sheriff's Office says it will not by taking any further action due to the child's age and "lack of prior contact with law enforcement."