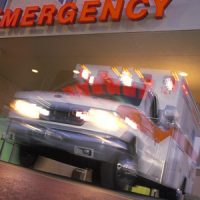 The Occupational Safety and Health Administration is investigating after a construction worker died in an accident at the Horicon Junior Senior High School.
It happened Thursday, May 20, 2020, when the man in his 30's was hit in the head and face with falling debris, according to a press release from the Horicon Police Department.
The man was taken to a nearby hospital via ambulance where he was later pronounced dead.
The identity of the person has not yet been released.
The Horicon Police Department says foul play is not suspeted.