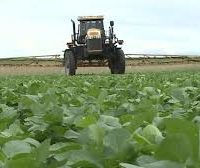 Governor Tony Evers on Wednesday announced a new program designed to support farmers during the COVID-19 pandemic.
The Wisconsin Farm Support Program is a $50 million initiative that will provide direct payments to Wisconsin farmers.
Eligible farmers will be asked to apply for the aid through the Wisconsin Department of Revenue, which is working on the project with the Wisconsin Department of Agriculture, Trade and Consumer Protection.
Farm support payments could start arriving as early as June.
To read more about the order from the Governor's office, click here: https://content.govdelivery.com/accounts/WIGOV/bulletins/28c99f5