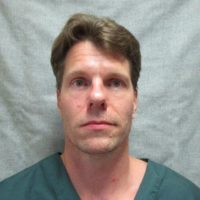 Two inmates have escaped from Columbia Correctional Institution near Portage.
The Portage Police Department posted online early Thursday, April 16, 2020, asking residents in the area to lock the doors to their homes and vehicles.
The names of the escaped inmates are James R. Newman and Thomas E. Dearing.
You can see pictures of both inmates below.
Anyone who sees either man is asked to call 9-1-1 right away.
Those who live in the area are being asked to remain indoors.
The Columbia Correctional Institution is a maximum security correctional facility operated by the Wisconsin Department of Corrections in Portage, Wisconsin.