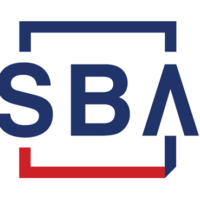 Starting Friday, April 3, 2020, businesses with less than 500 employees are eligible to apply for loans under the Paycheck Protection Program.
The loans will be for 2.5 times the amount of monthly payroll for a business.
Loans will be forgiven, as long as the following criteria is met:
The money is used to cover payroll, rent, mortgage and utility costs for the eight weeks after the loan is issued.
Employee compensation levels are maintained
Loan payments will be deferred for six months.
For more information on the Paycheck Protection Program from the U.S. Department of the Treasury, click here: https://home.treasury.gov/system/files/136/PPP–Fact-Sheet.pdf
Applications will have to be made through local lenders.
For a list of lenders near you, click here: https://www.sba.gov/paycheckprotection/find
A sample of the application form released by the Small Business Administration can be found here: https://www.sba.gov/sites/default/files/2020-03/Borrower%20Paycheck%20Protection%20Program%20Application_0.pdf