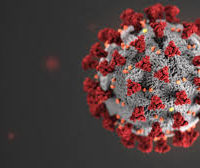 A COVID-19 clinic is opening at Marshfield Medical Center in Beaver Dam.
Unlike the drive-thru testing, this clinic is open to all residents – even those who do not live in Dodge County.
Patients are still not allowed to show up at the COVID-19 clinic without calling ahead.
As with the drive-thru testing, a medical professional needs to talk with the patient over the phone before the person arrives at the clinic.
The phone number to call if you or someone you know is suffering from coronavirus-related symptoms (fever, cough, shortness of breath) is 1-877-988-0022.
For more information about the new COVID-19 clinic at Marshfield Medical Center Beaver Dam, click here: https://www.marshfieldclinic.org/specialties/infectious-diseases/coronavirus-update
To get the latest from the Wisconsin Department of Health Services, click here: https://www.dhs.wisconsin.gov/outbreaks/index.htm
To view the Safer at Home order issued by Governor Tony Evers, click here: https://evers.wi.gov/Documents/COVID19/Safer%20at%20Home%20FAQ%203.24.20.pdf