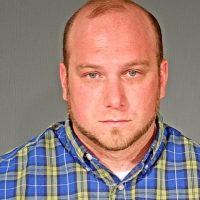 A former Mayville police officer has been convicted of three felony counts of Misconduct in Office.
31-year-old Mark Forster reached a plea deal in Dodge County Court this week that saw him enter a "no contest" plea to the three felonies.
A judge accepted the pleas and found Forster guilty on each count.
Three other counts, including a felony charge of Child Enticement, were dismissed but read into the record.
Forster had an inappropriate sexual relationship with an underage girl while acting as a uniformed member of the Mayville Police Department.
He resigned from the department in 2016.
Forster is due back in court for sentencing on April 23, 2020.
You can read more about our extensive coverage of this case by clicking here: http://www.great98.net/?s=mayville+officer&submit=Search