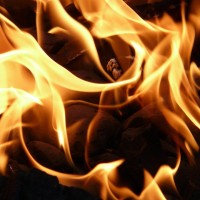 Nobody was injured and no livestock were lost in a fire that destroyed a barn on a Waupun prison farm early Wednesday morning.
Someone driving along County Highway AW noticed a barn on fire and called 9-1-1 around 2:33 a.m. Wednesday, January 29, 2020.
Upon arrival, firefighters noticed a barn completely engulfed in flames.
45 cows in a different barn were unharmed as crews worked to put out the fire.
The barn, located on a farm belonging to the state of Wisconsin, is considered to be a total loss.
The cause of the fire remains under investigation.