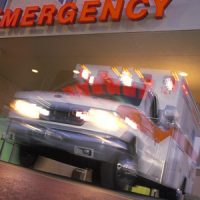 A 39-year-old Brownsville man was saved by first responders after injuring himself while hunting on Thursday, November 7, 2019.
It happened around 5:30 a.m. on DNR owned land west of County Highway Y south of the Village of Oakfield.
The caller, Jonathan Henninger, reported that he had tripped and fallen onto an arrow, suffering a deep wound to his upper arm.
Emergency responders used a UTV and pickup truck to navigate as far as they could before traveling the rest of the way on foot.
They were able to safely make it to Henninger before applying a tourniquet to stop the bleeding.
Henninger was placed into the bed of a pickup truck and brought back to the packing lot where an ambulance was waiting to take him to a nearby hospital.
The Fond du Lac County Sheriff's Office says the site of the accident was the same site of a joint training exercise conducted earlier this year.