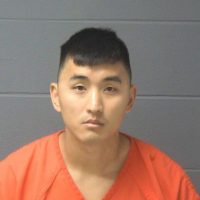 A former corrections officer at Columbia Corrections Institution has been arrested and is facing a felony charge after being accused of misconduct.
31-year-old Andrew Jezuit is facing one felony count of Misconduct in Office – Acting with Excess Authority.
The Columbia County Sheriff's Office says it was contacted by CCI regarding an incident between Jezuit and an inmate where misconduct and excessive force were allegedly used.
He's been released on a $2,000 signature bond and is due back in court on December 12, 2019.