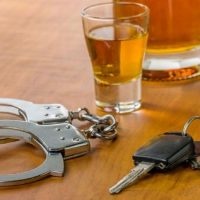 Six people were arrested for drunken driving related offenses in West Bend between September 2, 2019 and September 9, 2019.
The ages of those arrested ranged from 19 to 52.
One of the people arrested hit a parked car and tried to drive away.
Another left a bar and was found to be in possession of crack cocaine when she was stopped by a police officer.
Two of the people arrested had at least two previous convictions for OWI related offenses.
And one man, arrested on Monday, September 2nd, admitted to drunkenly driving to a woman's apartment and trying to force his way inside to confront her.
You can read the media briefs from each incident below: