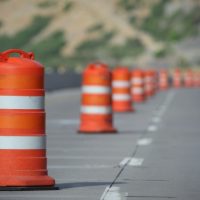 Construction will be on the agenda during Tuesday's special common council meeting in Horicon.
The council is set to go over bids for manhole and pavement repairs to Highway 33, also known as East Lake Street.
After going over the bids the council is expected to award a construction contract to someone and put a plan in place for those manhole and pavement repairs.
The only other item on the agenda for tonight is acting on installation of new flooring in the municipal building.
Tuesday's meeting starts at 6:00 p.m. and is being held at City Hall on East Lake Street.