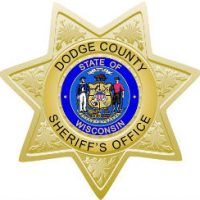 The Dodge County Sheriff's Office was busy assisting with a pair of accidents that closed different lanes of traffic on I-41 in Lomira on Tuesday, August 13, 2019.
The first crash happened around 11:00 a.m., forcing the right lane of I-41 Northbound to be closed at Highway 28 for nearly two hours.
The lane was finally opened again just before 1:00 p.m.
The second accident happened about 50 minutes later, this time at mile marker 83 on I-41 Southbound.
The second crash forced the left lane on 41 South to be closed from 2:50 p.m. until 3:30 p.m.
There is no word on any injuries that may have been sustained in the accidents.