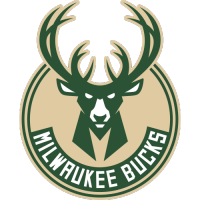 The Milwaukee Bucks will open the 2019-2020 season on October 24th with a road game against James Harden, Russell Westbrook and the Houston Rockets.
Giannis Antetokounmpo won the 2018-19 MVP award over Harden, who led the league in scoring.
The first home game of the season will be Saturday, October 26th against Jimmy Butler and the Miami Heat. Milwaukee will have 24 games broadcast on national television this year… that's the sixth most in the entire NBA.
One of those games that will be seen across the country will be played on Christmas Day, when the Bucks are at Philly for an afternoon game.
The complete schedule is available here: https://www.nba.com/resources/static/team/v2/bucks/1920-bucks-schedule-download.pdf