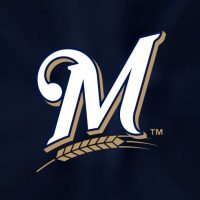 The Milwaukee Brewers will open the 2020 MLB regular season against a familiar foe.
The Chicago Cubs will come to the Cream City to kick off the year on March 26, 2020 for a game at 1:20 p.m.
The Brewers will open with a home stand as St. Louis comes to Milwaukee for a three-game series after the Cubs series.
The first road series for the Crew will be on April 2-5 at Philly, then two quick games at Cincinnati.
The 2020 season will wrap up with seven straight games for Milwaukee, three at St. Louis on September 21-23 and four at San Francisco on September 24-27.
The 2020 Brewers schedule is here! 🗓️

Opening Day is set for Thursday, March 26. #ThisIsMyCrew pic.twitter.com/5yoEAdxJsH

— Milwaukee Brewers (@Brewers) August 12, 2019