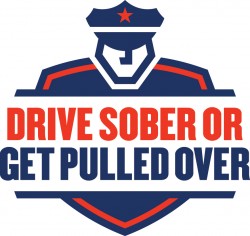 The "Drive Sober or Get Pulled Over" campaign is coming back to Wisconsin.
There will be extra officers looking for drunk or drugged drivers on the state's roadways starting this Friday, August 16th.
The saturation of police on the roads will continue until September 2nd.
The Waupun Police Department says it and a number of other police departments have seen an increase in the number of drugged drivers arrested over the past few years, from both prescription and illegal drug use.