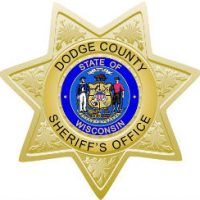 The Dodge County Sheriff's Office is investigating two small explosions that caused damage to two pieces of property Monday night.
Calls began coming in just after 8:30 p.m. Monday reporting the first explosion.
Authorities found that a resident on Spruce Road in the Town of Trenton had discovered damage to their mailbox.
About 10 minutes after the first call, authorities received another, this time reporting an explosion and smoke coming from a portable toilet at the Fish Camp boat launch.
The interior of that structure was found to be damaged as well.
Witnesses at both sites reported seeing an orange colored Ford Mustang driving away after the explosions.
Anyone with information is asked to contact the Dodge County Sheriff's Office.