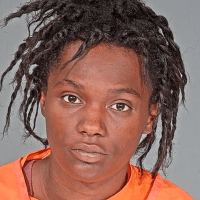 The Dodge County Sheriff's Office is asking for help from the public in locating a missing Huber inmate who never returned to jail after leaving for an appointment.
Tasheana Williams Sonny was serving a one-year Huber sentence for Resisting/Obstructing an Officer Causing Injury.
You can see her picture below.
Anyone with information on her whereabouts is asked to contact the Dodge County Sheriff's Office.
If you see her, you're asked to call 9-1-1 right away.