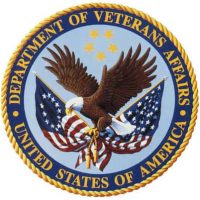 The Fond du Lac County Veteran Service Officer says it may take several weeks or longer to work out the bugs following the rollout last Thursday of  the much-anticipated Mission Act for Veterans.
The Act, signed by president Trump a year ago, is designed to expand access to private health care paid for by the Department of Veterans Affairs under new rules targeting prolonged wait times and poor quality at some VA facilities.
According to the new rules, the VA will pay for veterans to see non-VA doctors if they have to wait longer than 20 days or drive more than 30 minutes for primary or mental health care at a VA facility.
But Fond du Lac County Veterans Service Officer Rick Patton says in Fond du Lac the problem is getting local providers to become in-network providers for the VA.
"When the law changed in order for the VA to actually pay a bill on the local economy that clinic or hospital had to be an in-network provider. The bottom line is until we get in-network providers in Fond du Lac we're kind of stuck still going to the clinics and hospitals that the VA actually has a footprint on," Patton said.
The new eligibility comes after a stream of VA crises since 2014, such as veterans suffering during lengthy waits for care.
The exposure of the problems triggered overhauls of the federal medical system that treats millions of vets each year.
"In the end I think its going to be a good program," Patton said.
"How long it takes them to roll the bugs out? That's up in the air. I would hope that we would be going strong here within the next six weeks."