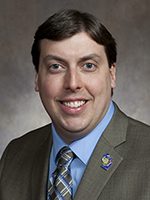 Republicans on the Legislature's finance committee have decided to spend about $615 million less on building projects around the state than Gov. Tony Evers wants.
Evers' state budget proposal called for spending $2.5 billion, including $1.1 billion for University of Wisconsin System construction projects.
Republican state representative Mark Born of Beaver Dam says the amount of money that would go toward those projects is still significant.
"It's going to be the largest capital budget in recent history. Most of the UW projects are going to get funded," Born said.