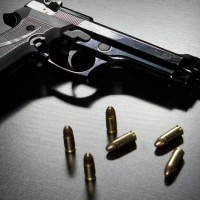 Milwaukee police are investigating two separate instances of children being seriously injured or killed.
The first happened around 7:30 a.m. Wednesday when police say a two-month-old was brought to Children's Hospital after suffering injuries from being hit by an adult male.
That child died later that night and the suspect was arrested.
A second incident happened at nine that night, when officers responded to a call of a three-year-old boy being shot.
That child was immediately taken to a hospital for surgery, while a 26-year-old woman was arrested.
This brings the number of children who have been shot in Milwaukee this year alone to 14.