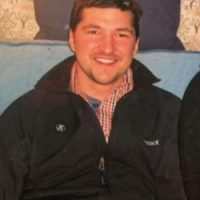 The Columbia County Sheriff's Office is asking for help from the public in finding a man wanted for allegedly injuring a deputy during a getaway attempt.
Shortly after midnight the morning of Monday, May 13, 2019, a deputy stopped a vehicle in the town of Westpoint for speeding.
The driver sprayed the deputy with an unknown liquid substance, possibly Oleoresin Capsicum (also known as pepper spray).
The deputy was unable to see and the driver got away.
Other deputies later located the man's vehicle and determined it was stolen.
Responding officers found the vehicle abandoned in the Westpoint subdivision of Selwood.
The vehicle was later determined to have been stolen just prior to the stop.
He was last seen walking through yards in the subdivision walking westerly towards Lake Wisconsin.
That driver has been identified as 30-year-old Joshua T. Martin.
You can see his picture below.
Anyone who recognizes him is asked to contact the Columbia County Sheriff's Office at 608-742-4166.