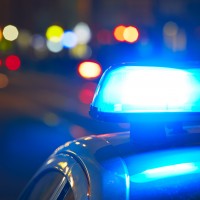 GRAND CHUTE, Wis. (AP) — Police say a 17-year-old Wisconsin boy fatally shot his grandparents and was planning to cause harm at his high school.
Police found the elderly couple in their home in Grand Chute on Sunday morning.
Investigators say Alexander M. Kraus of nearby Neenah was arrested at the home.
They say he acknowledged shooting the couple and said he had a plan to cause harm at Neenah High School.
Police identified the couple Monday as 74-year-old Dennis L. Kraus and 73-year-old Letha G. Kraus.
Police confirmed they were Alexander Kraus' grandparents.
Kraus is scheduled to make his initial court appearance Tuesday afternoon.