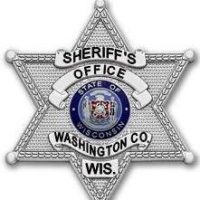 Nobody was injured after a 75-year-old Manitowoc man was caught driving northbound in the southbound lanes of traffic on Interstate 41 in Washington County.
Calls began coming in reporting the wrong-way driver near Germantown around 10:40 p.m. Wednesday.
A sheriff's deputy was able to stop the man and reported that the driver appeared disoriented and did not know where he was.
The deputy quickly realized that there was an active Silver Alert for the missing 75-year-old.
The man was returned to his family after being taken away from the roadway.