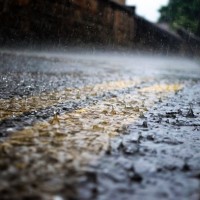 Flooding is being reported across The Great 98 listening area as snow melts and rain falls.
All lanes of traffic on highway 28 near Theresa have been closed between Highway 175 and Interstate 41 due to water rising over the road.
The Fond du Lac County Fire department says evacuations are underway for two apartment buildings in the city.
Alliant Energy is also working with the Fond du Lac County Emergency Management to mitigate flooding hazards.
The Rec Center at the Fond du Lac County Fairgrounds is being used as an Emergency Shelter, with the Red Cross assisting those who have been displaced.
Flooding update pic.twitter.com/H1kA9OzPEV

— Fond du Lac Fire (@fdlfire) March 14, 2019