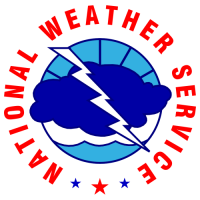 Flood Warning
Flood Warning
National Weather Service Milwaukee/Sullivan WI
831 AM CDT Thu Mar 14 2019

WIC039-141630-
/O.NEW.KMKX.FA.W.0001.190314T1331Z-190314T1630Z/
/00000.0.IJ.000000T0000Z.000000T0000Z.000000T0000Z.OO/
Fond du Lac WI-
831 AM CDT Thu Mar 14 2019

The National Weather Service in Milwaukee/Sullivan has issued a

* Flood Warning for...
  An Ice Jam in...
  Central Fond du Lac County in east central Wisconsin...

* Until 1130 AM CDT.

* At 827 AM CDT, emergency management reported flooding due to an
  ice jam in downtown Fond du Lac.  The ice jam is occurring on the
  east branch of the Fond du Lac River, starting at the 2nd Street
  bridge. There are evacuations occuring at one location on Western
  Ave.

* Some locations that will experience flooding include...
  Fond Du Lac.

Flooding from an ice jam and snow melt is causing flooding in Fond
du Lac.

PRECAUTIONARY/PREPAREDNESS ACTIONS...

Excessive runoff from heavy rainfall will cause flooding of small
creeks and streams, urban areas, highways, streets and underpasses as
well as other drainage areas and low lying spots.