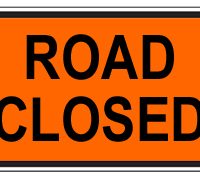 Here is an updated list of road closures from the Dodge County Highway Department:
STATE HIGHWAY 28 BETWEEN HIGHWAY 175 AND INTERSTATE 41 –  DETOUR State Highway 67/175 North to Lomira and east onto I-41.
STATE HIGHWAY 68 BETWEEN FOX LAKE AND WAUPUN – DETOUR from Fox Lake – CTH A south to USH 151, then north to Waupun. From Waupun – STH 49 west to CTH AW, then west to CTH A, and south to STH 33.
COUNTY HIGHWAY AY FROM STATE HIGHWAY 49 TO THE NORTH COUNTY LINE – NO MARKED DETOUR
COUNTY HIGHWAY V FROM HIGHWAY Y TO STATE HIGHWAY 49 – NO MARKED DETOUR
You can find an updated list of closures in Dodge County by clicking here: https://www.co.dodge.wi.gov/government/departments-e-m/highway/road-work-and-weight-limit-postings
Residents are encouraged to report any flooded roadway that does not have warning signs or closures to the Highway Department at 920-386-3650 during the week or to the Sheriff's Office at 920-386-4860 on weekends.