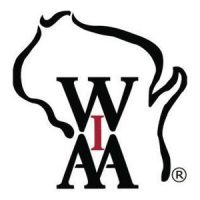 The WIAA 2019 Girls Basketball Tournament playoff brackets have been released!
In Division 3 Sectional #4, the Mayville Cardinals girls basketball team has earned a first-round bye as a 3 seed in the bracket. Their first game will be on Friday, February 22nd against the winner of (11) Omro and (6) Winneconne.
Other area teams in the Divison 3 Sectional #4 bracket include (1) Laconia, (2) Waupun, (5) Watertown Lutheran Prep, (7) Lomira, (8) North Fond du Lac, (9) Ripon, (10) Columbus, and (12) Wautoma.
You can find the entire bracket here: http://halftime.wiaawi.org/CustomApps/Tournaments/Brackets/HTML/2019_Basketball_Girls_Div3_Sec3_4.html