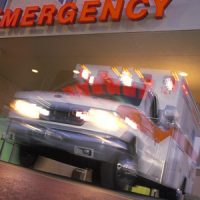 One man is dead after a house fire in Green Lake County.
Authorities were called to the scene on Tuleta Hill Road near Markesan around 1:15 a.m. Sunday.
Deputies with the sheriff's office arrived first on scene to find the home completely engulfed in flames.
Firefighters got the blaze under control but a search team found a 29-year-old Princeton man who was pronounced dead at the scene.
The cause of the fire remains under investigation.
The identity of the person killed has not yet been released.