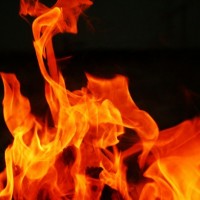 MARKESAN, Wis. (AP) — Authorities have identified the man killed in a house fire in east-central Wisconsin.
Green Lake County sheriff's officials say crews were called to the fire north of Markesan around 1:30 a.m. Sunday and found the house engulfed in flames.
A search team found 29-year-old Justin Lewis in the home.
He was later pronounced dead.