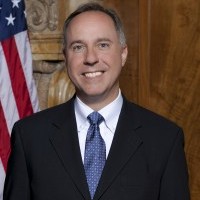 MADISON, Wis. (AP) — Republican Assembly Speaker Robin Vos said Wednesday he is open to looking at ways to limit the power of incoming Democratic governor Tony Evers before he takes office in January.
Vos told reporters that in a lame duck legislative session later this month or next, he would consider bills that would "rebalance" powers of the executive, without saying what limitations he'd be open to considering.
Vos said he wanted to discuss it with Senate Republican Majority Leader Scott Fitzgerald.