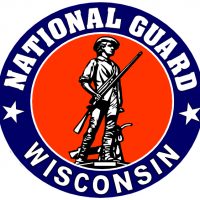 Members of the National Guard will be going door to door in Omro Wednesday as part of the Dark Sky exercise continuing across Wisconsin.
Roughly 110 Guard Soldiers will be canvassing neighborhoods, knocking on doors, speaking with residents and passing out emergency preparedness information Wednesday afternoon.
The exercise will simulate conducting health and welfare checks in the event of a disaster, similar to operations carried out in Burlington last July in the wake of extreme flooding.
Wednesday is the second of the three day Dark Sky exercise, simulating a long-term mass power outage across a large portion of the state.