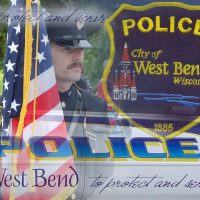 West Bend's Police Chief is asking residents to be more vigilant and careful with their firearms after a loaded gun was accidentally left behind in a Starbucks last week.
Chief Kenneth Meuler writes in a message to the community that eleven firearms were stolen in the city of West Bend last year, which could lead to disastrous results.
Meuler is reminding residents that Wisconsin State Statute requires everyone to store a loaded firearm in a location that is not accessible to children.
The owner of the handgun left in Starbucks was arrested and charged with endangering safety and negligent handling of a dangerous weapon.