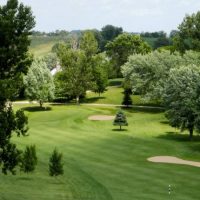 The Mayville Common Council is approving a three-year lease agreement for the city's golf course.
It will be operated by Mark and Jeff Trott, who are spending over 100-thousand dollars on rehabilitation work.
The lease calls for a payment of only one dollar the first year, because the father and son are putting up their own money to help fix the property.
The lease will cost twenty thousand dollars over the following two years.