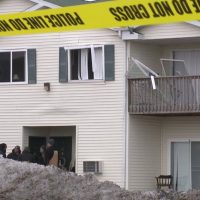 The controlled burn of a Beaver Dam apartment building damaged in an explosion last week is being postponed until Thursday.
The Dodge County Emergency Management director says wind speeds for Wednesday are not expected to be favorable, forcing the postponement of the controlled burn.
All times will remain the same, with roads in the area of 109 Knaup Drive scheduled to close at nine Thursday morning.
Residents near the burn site will be forced to evacuate, and businesses on North Spring Street without a second driveway will be forced to closed for the day.
Again, the scheduled controlled burn in Beaver Dam is being postponed from Wednesday until Thursday, due to projected high winds in the area.