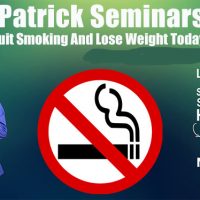 MARK PATRICK HYPNOSIS IN Fond du Lac THURSDAY March 22nd.
LOSE WEIGHT OR STOP SMOKING THROUGH HYPNOSIS.
JOIN THE OVER HALF MILLION PEOPLE WHO HAVE STOPPED SMOKING AND LOST WEIGHT THE MARK PATRICK WAY.
WEIGHT LOSS HYPNOSIS SEMINAR IS  FROM  5:30-7:30 PM.
STOP SMOKING HYPNOSIS SEMINAR IS FROM 8-10 PM.
THE Holiday Inn Hotel 625 W Rolling Meadows Dr, .Fond du Lac.
REGISTRATION STARTS 30 MINUTES PRIOR TO SESSIONS.
SEATING IS LIMITED.
$49.99 TO ATTEND THESE LIFE CHANGING PROGRAMS.
100% GUARANTEED.
DOORS OPEN 30 MINUTES PRIOR TO SEMINARS. GO TO WWW.MARKPATRICKSEMINARS.COM