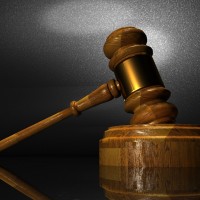 MILWAUKEE (AP) — Prosecutors filed charges against three Milwaukee County jail staffers for their role in the dehydration death of a mentally ill inmate who spent a week without water.
The charges announced Monday by the Milwaukee District Attorney's Office come almost a year after jurors recommended staff should be liable.
The investigation revealed 38-year-old Terrill Thomas had water to his cell shut off as punishment for flooding it.
Two staffers are charged with neglect and one is charged with misconduct.