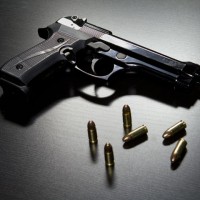 Police in Fond du Lac are investigating after receiving several reports of gunshots fired near Main Street overnight.
The calls began coming in around 10:17 p.m. Monday, for a report of shots being fired in the 500 block of Fourth Street.
Twelve more calls came in between 10:50 p.m. and 11:05 p.m., with each caller reporting hearing gunshots being fired in the area.
No other details about the shots or the shooter have been released at this time.