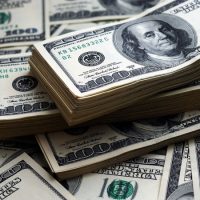 The Oshkosh owner of three scrap metal companies has been convicted of defrauding a Fond du Lac scrap metal company out of millions of dollars.
At a plea hearing Thursday, Sterling Kienbaum pleaded no contest to racketeering and theft.
A restitution hearing is scheduled for May and and a sentencing hearing in June.
District Attorney Eric Toney says Kienbaum stole $14 million from Sadoff Iron and Metal between 2009 and May of 2015.
Investigators say Kienbaum directed the operation where vehicles were packed with dirt and other debris to fraudulently increase the weight of what was being sold to Sadoff's.
According to the complaint, Kienbaum made cash payments to a semi driver who pocketed some of the cash for himself and paid some to a Sadoff employee.